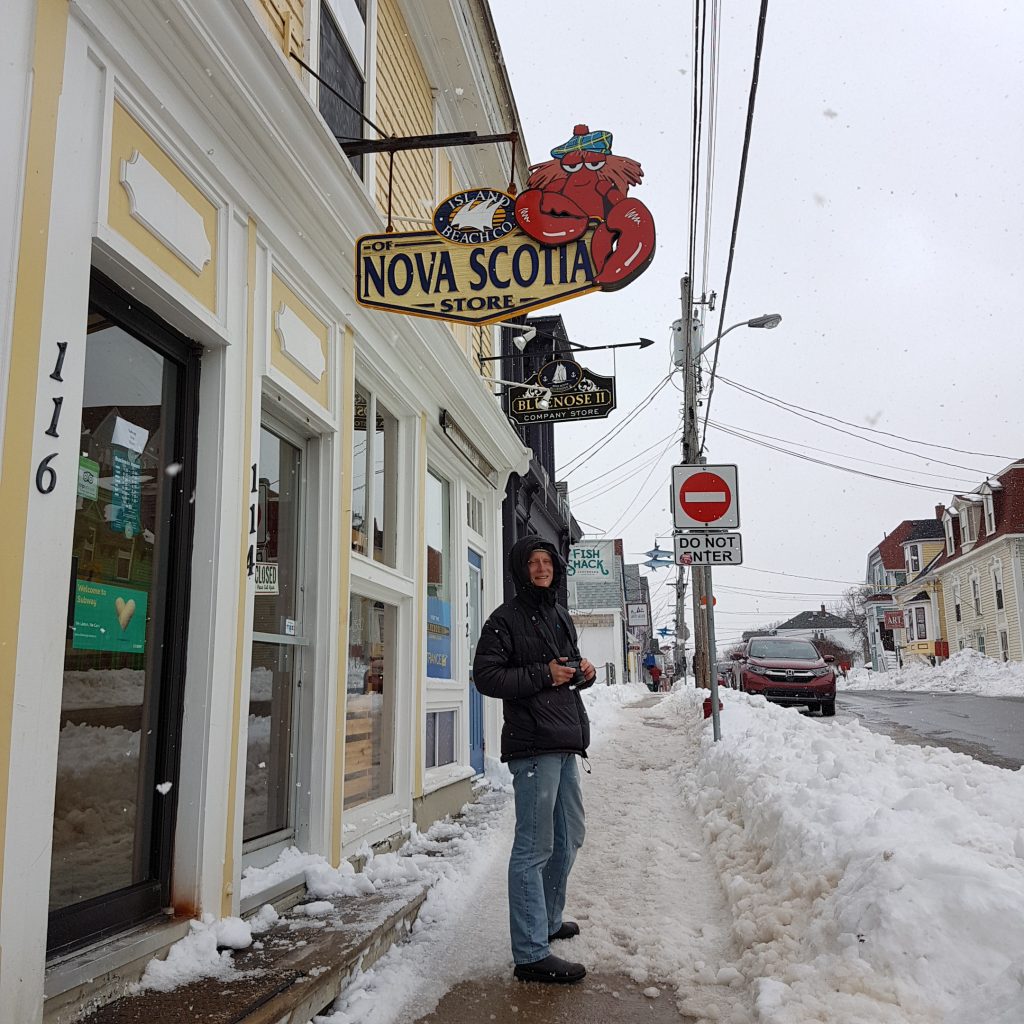 March 29, 2019
Although Halifax had been very welcoming, after we got our vehicle back we really just wanted to leave the city behind us. 
Our hostess Tricia had taken us on day trips to Peggys Cove and Lunenburg which were very nice. They are located just south of Halifax which meant that we drove straight past that piece of coast and pushed to reach the Kejimkujik Seaside National Park before dark. Luckily we found a great spot in a cove by a tiny harbour just before sunset. We spent the night there and enjoyed our newly found freedom, sleep was only slightly interrupted by local fishermen going out to sea just before sunrise.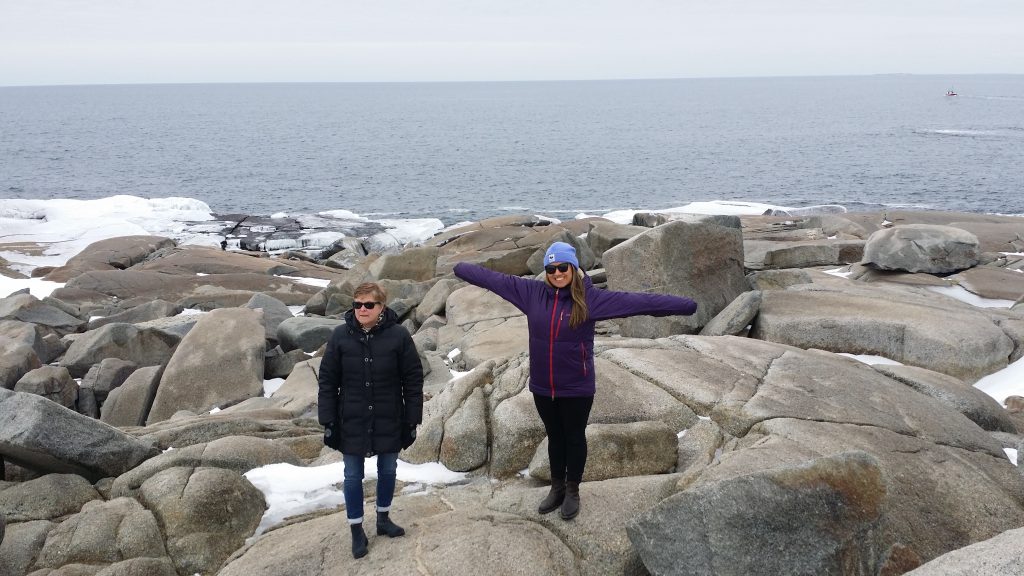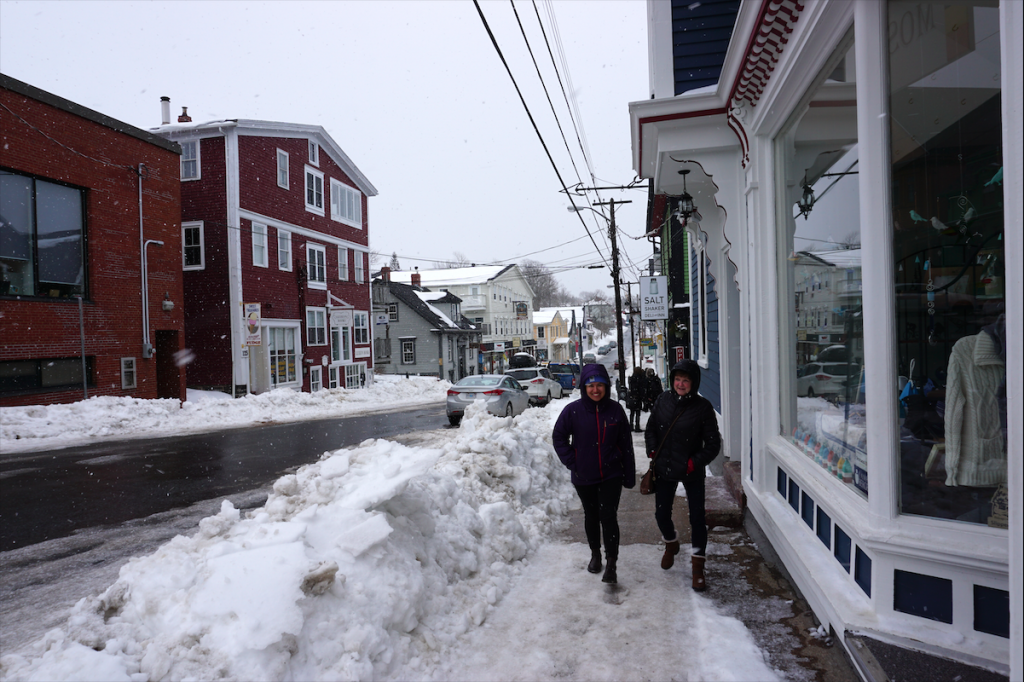 Canada seems to be all about the scenery and Nova Scotia (NS) is full of beautiful landscapes, but also many different cultures have found their way here over the centuries. There are First Nation communities dotted all around, there are whole areas dominated by the Acadians, a people decended from the French Loir Valley who arrived here in the 1600s. There are several Acadian communities in NS, the current day stronghold would be north of Yarmouth, stretching all the way up to Digby and the Annapolis Valley, famous for it's wineries. It was news to me that there are wineries in Canada, keeping the harsh winters in mind, but after a quick fact check we realized that NS is situated at about the same latitude as Bordeaux, France, also famous for their wine.
Nova Scotia was settled comparatively early by Europeans and therefore boast with some of the oldest parts of modern history in North America. There are several UNESCO World heritage sites along the coast, including an original Acadian village. In 1754 some 14 000 Acadians were deported by the British who had seized control of the region. Many villages were burnt to the ground and those who weren't forced to leave fled to Louisiana and New Orleans, today these people are known as Cajuns. Others took refuge in the Caribbean, establishing mostly maritime communities. Years later, some Acadians returned to Nova Scotia, only to find that their land had already been taken by others, thus they resettled in Cape Breton and north of Yarmouth.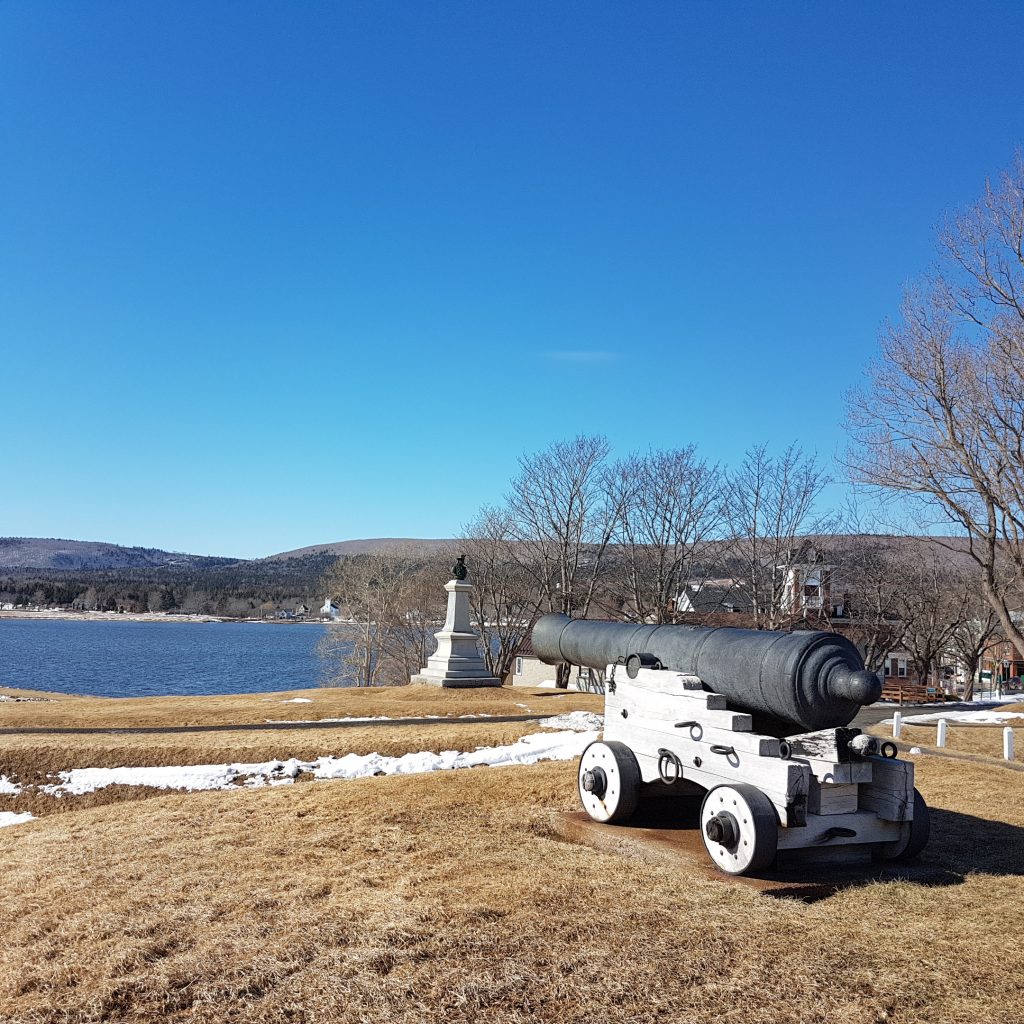 As for other people in NS, there is a big Irish presence, the Scottish found their way here, in Cape Breton the road signs are in Gaelic and of course, the Native Mik'maw has lived in the region for thousands of years.
Before leaving the southernmost point in NS we felt we had to see the other Kejimkujik National Park located further inland, and much bigger. It was about an hours drive from the Annapolis Valley, we hardly saw anyone and spent two beautiful days there, completely alone, just us and the stars. We had to challenge our vehicle a little since the roads had not been cleared of all the snow, but it made it more of an adventure and we got to enter the park for free since there was no one there. Besides, it added to the feeling of being completely alone, which I like a lot.
After Kejimkujik we returned to the coast and spent another two nights there before returning to Halifax for a quick St Patricks day celebration, which is always a lot of fun 🙂
Next stop: the tidal bore of Truro and north towards Cape Breton Island.