and the date of departure feels closer than ever
Right before Christmas we finally booked our flight and shipping tickets! The time for leaving our dayly routines and start a new life as travel nomads is coming! 🙂
January 4, 2019
In February last year Nicholas and I made our first "real" trip together. According to my definition this means that apart from booking your first night att arrival, the only planning you've done is getting a guidebook.  So, last year we decide to go on a real trip to Costa Rica – we almost didn't make it since Nicho got chicken-pox just a few days before our flight (I mean who gets that at 29?) Anyway, after rescheduling our trip we finally got away.
Costa Rica was great – but as a proud Colombian I must say Colombia is still my favourite country to visit. We travelled by bus from the capital, San José, to the volcano region around Arenal, then we took off to the caribbean coast and finally ended in Nicoya, on the pacific coast – definitely the peak of our trip. I certainly remember arriving to Nicoya by boat. The sun was shining as always, we had just seen some dolphins and to get to the shore we had to jump ashore straight onto the beach. Our clothes got a little wet, but the water was refreshing and the sand was soft to our feet. After getting our bags I noticed a van with the side door open just a few meters away from the beach. It was dry season, the van was dusty and it looked really hot to sleep inside, but I remember fantasizing myself living a van life and driving through Latin America. Shortly after, Nicho and I started to look after a hostel and I forgot about the van.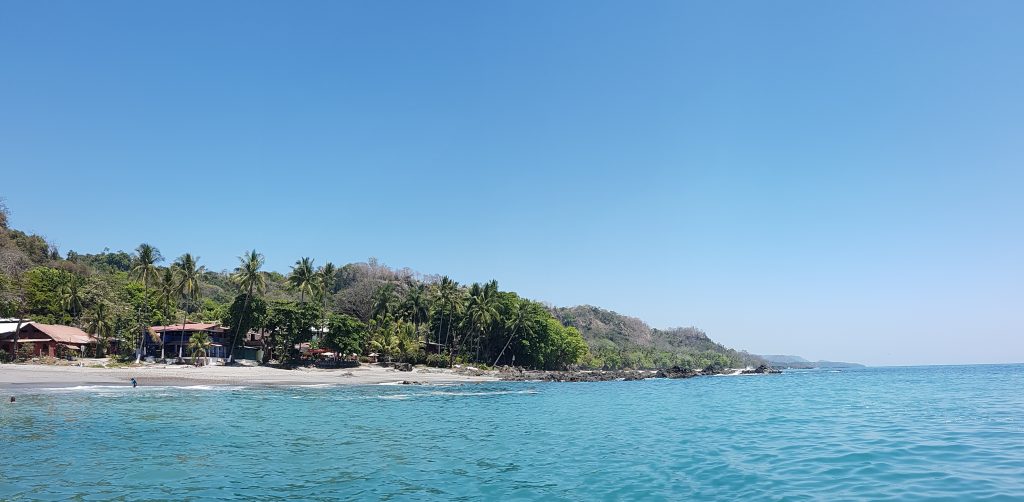 So one day about a month later, talking about our future, I mentioned the van standing by the beach on the Costa Rican Coast. And of course he remembered it and had independently had similar thoughts about driving around in America. Shortly after our chat I decided to make a budget to see if we could afford something like this, the answer was yes, but we needed to start saving money.
Something that I love about my relationship with Nicho is that we are always planning projects, some of them maybe a little unusual for the common swede – with him nothing ever feels unthinkable!
We didn't really know when or how to do this, but decided to make this dream real and had off course different ideas and still have:
Will we buy a vehicle there or will we buy it in Sweden? Will we buy a van and rebuild it ourselves? Can we make the trip all at once or should we divide it into two separate ones? Can we work there? How long time do we need to do this? And where will we actually go? Nicholas meant that if we are doing this we should go all in, why only Latin America when you can do all America from top to toe?
A quick Google search informed us that there are plenty of adventurers around the world having the same idea as us – to do the ultimate road trip, the Panamerican Highway.
In October I decided to quit my job, still not knowing how to do this, we sold our cars, bought a Pick-up Camper and terminated the lease of our apartment. December 20 we finally got a confirmation from the company that will ship our vehicle and we finally have date of departure, February 5th!
The time to start this new "real" trip is now closer than ever and I can't think of much else these days. Some people probably think we are a little crazy, but I can't imagine doing anything more meaningful than realizing this new project right now! I mean, what could ever go wrong on a roadtrip…?